Are Smaller Mortgages Tougher To Get Than HighDollar Ones
Low- and middle-income buyers are having a hard time qualifying for mortgages that are too small, The Wall Street Journal reports.
Low-end borrowers are having their applications denied at higher rates than those taking out bigger mortgages, even when factoring in borrowers with similar credit quality, according to an Urban Institute analysis.
"The whole system incentivizes high [balance] loans," Michael Bright, president of the Structured Finance Industry Group, told WSJ. Housing analysts told WSJ that small mortgages are growing uncommon because lenders have trouble earning profits on smaller loans. Lenders are catering more to high-end borrowers, such as those seeking jumbo loans with higher loan balances, they say.
The number of mortgages between $10,000 and $70,000 in the U.S. last year has fallen 38% compared to 2009, according to figures from ATTOM Data Solutions, a real estate research firm. Mortgage originations have decreased 26% for mortgages between $70,000 and $150,000 but have increased 65% for mortgages higher than $150,000.
Real estate professionals and buyers say lenders seem to be less willing to help borrowers who are seeking smaller loans, particularly if they have any added credit blemishes as well, according to WSJ.
Sherry Pinkston, who lives in Chicago, told WSJ that she was looking to purchase a condo in her building for her daughter but was denied approval for a $40,000 mortgage. Her lender, she says, told her that her credit score was too low. (Her credit score was in the mid-600s, which is slightly below the average FHA-backed loan, but not disqualifying.) Her annual income is around $72,000. "I see people making less money than me getting $200,000 loans," she says.
Source: "Small Mortgages Are Getting Harder to Come By," The Wall Street Journal (May 9. 2019) [Log-in required.]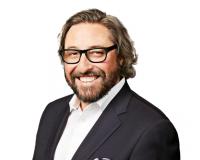 Author:
Britt Morris
Phone:
214-773-9637
Dated:
May 15th 2019
Views:
769
About Britt: Thank you for taking part in the Halo experience. Our plan is simple--Learn--Work--Share. This is...